I don't make New Year's Resolutions.  But I typically ponder the highlights of the past year and consider new goals.  How carefully can you tiptoe around that "resolutions" word?!! 🙂  Resolutions and goals can almost become one and the same .What I mean to do is set my sights on worthy, good things that I could reasonably turn my face toward and walk in that direction.  Measurable and specific versus general.  Without mental scolding when not reached.  Not a focus on, "What do You want me to change/do?" but instead "What do You wish to change in me/do through me?"  Maybe that sounds to you like splitting hairs.  To me it conveys the vast difference between walking in the power of the Spirit or in the flesh (which can only beget flesh).
One thing on my short list is to read more (oops! not very specific here) formative books.  Books like Les Miserables.  Several years ago, my brother gave me a DVD he had copied of that movie (doesn't sound legal to me) and I never watched it until this past Christmas break.  Story is such a powerful way of communicating truth (and error).  I have pondered the Les Miserables story line much in the days since.  Now I began to read the book.  That is what lies behind my desire to actively read that kind of formative story — one that forms/shapes your thoughts and values in positive ways, that introduces new ways of living the Gospel out in daily life, that kicks down the previously set parameters of how life is.  By the way, I am choosing to read the abridged version of about 400 pages instead of the unabridged one of about 1200 pages!  Looks much more reasonable to me that way!
And for good measure, I add another entry to my short list of goals: I started and hope to continue reading to Dad and Mom several times a week.  I have no memories of being read to as a child, but now I get to do this for them.  They really enjoy it and I do too!  It does something for me, not just them.  And then I find that grace seems to sneak in the back door as I do this.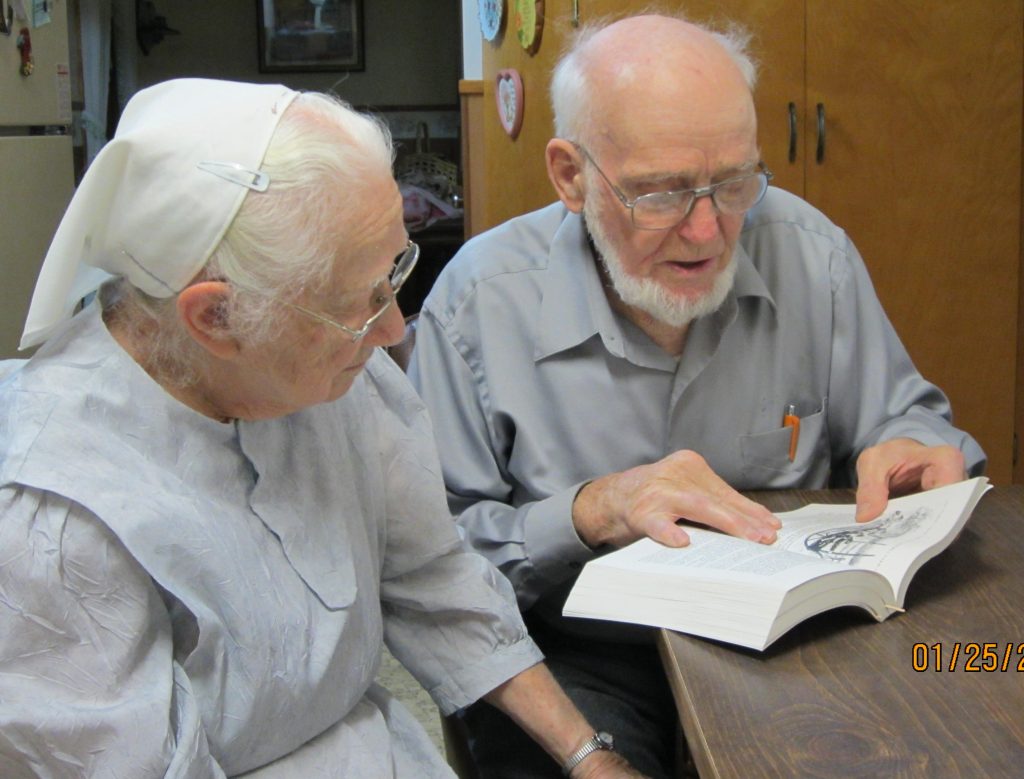 So, what books could you recommend?  Books that have shaped your lives in powerful ways?  While there are a number of genres that shape our lives, I am specifically asking for titles of stories.